The Burley Bee, our original bike trailer, is a long-standing family favorite for biking with children. With UV-protected windows, front and rear reflectors, and a 5-point harness system, the Bee takes both safety and comfort seriously.
Bike, jog, stroll, or ski with the versatile Encore X kid bike trailer. With a full suspension system and all-weather features, the Encore X is a must-have for active outdoor families.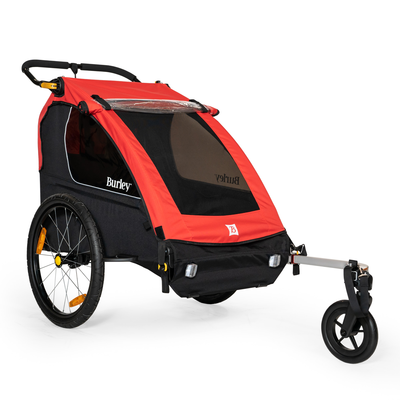 For a seamless solution to biking and strolling on the go, the Honey Bee easily converts from a lightweight, two-seat bike trailer to a convenient walking stroller.